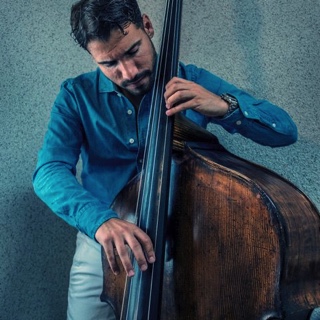 14 May

Magistral Contrabajo, Cabrera, 24-25 mayo

Los próximos días 24 y 25 de mayo, Luis Cabrera impartirá unas Clases Magistrales de Contrabajo en el CSMA. Tendrán lugar en la Sala García Abril y el Auditorio Eduardo del Pueyo.

Formulario de inscripción AQUÍ

Alumnos externos: ACTIVOS, 100€. OYENTES, 30€. Realizar pago en cuenta ES86 2085 5200 8403 3261 4041 especificando en el concepto su nombre y la clase magistral a la que asiste: Código Cabrera23. Debe enviar a administracion@csma.es los siguientes datos: Nombre, Apellidos, DNI, Teléfono de contacto, dirección de Correo Electrónico y el Justificante del pago.

Nace en Madrid 1985, tras estudiar en el conservatorio profesional Joaquín Turina con Rafael Frías y posteriormente con Karen Martirossian, se traslada en 2003 a Londres, para estudiar con Rinat Ibagimov en la Guindhall School of Music &Drama, tanto estudios superiores como posgrado. Mas adelante recibiría un último master en la «Hochschule Hans Eisler» con el Profesor Janne Saksala.

Recientemente ha sido invitado para tocar como contrabajo principal con la "London Symphony Orquestra", "Royal Concertgebouw Orchestra", "Rotterdam Philharmonic", "The Royal Philharmonic Orchestra", "English National Opera (ENO)" Orquestas de la BBC, "Orquesta Nacional de Francia en París", "Scotish Chamber Orchestra", "Royal Northem Sinfonia", "London Mozart Players", "London Sinfonieta y "Amsterdam Sinfonieta", donde ha trabajado con directores y solistas del más alto nivel.

Luis ha participado en diversos festivales y participado en grabaciones para prestigiosos sellos com EMI Classics, BBC o Pentatone, además de colaborar con el programa "New generation Artist" de la BBC en el Reino Unido, tocando con artistas de prestigio internacional. Recientemente ha salido su primer disco para el sello TRPTK, "Canto Interno"

Desde 2006 es contrabajo principal de la «Netherlands Philharmonic Orchestra» en Amsterdam, y su actividad como docente y concertista le ha llevado a impartir cursos y a tocar en Hong Kong, Grecia, México, Holanda, Colombia, Perú, Argentina, Reino Unido, Francia, Bélgica y España. Y tocado en salas de prestigio como Het Concergebouw, Wigmore Hall, De Doelen, Palacio de Cibeles o LSO St Luke's de solista o en grupos de cámara.

Luis se incorporó al profesorado de la Guildhall School of Music & Drama en 2012 y ha sido profesor invitado y coach en varios colegios y orquestas juveniles como CSKG en Madrid dónde es profesor regular invitado, así como en CSMA en Zaragoza, Forum Musikae y JONDE. También es profesor en el Conservatorio de Rotterdam (CODARTS) desde 2018.

Luis toca con un instrumento fabricado por Carlo Ferdinando Landolfi c.1770 prestado por la Fundación nacional de Instrumentos de Holanda (NMF).