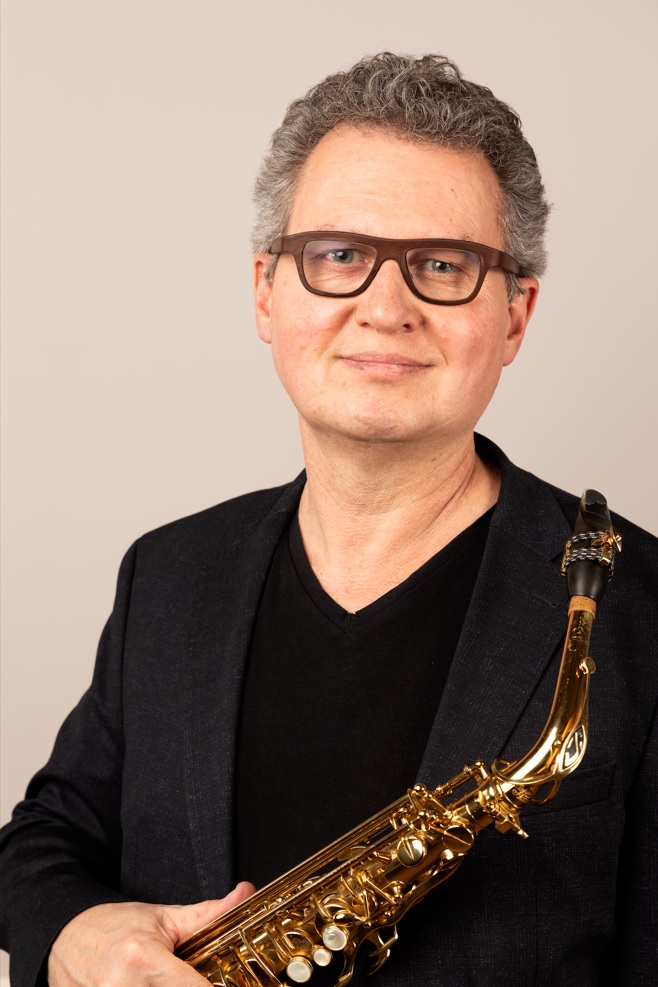 14 Mar

Encuentro saxo, Marcus Weiss, 22 y 23 marzo

Los próximos  22 y 23 de marzo, Marcus Weiss impartirá unas Clases Magistrales de Saxo en el CSMA. Tendrán lugar en el aula 002 (día 22) y en el aula 001 (día 23).

Inscripción alumnos externos AQUÍ

Alumnos externos: ACTIVOS, 100€. OYENTES, 30€. Realizar pago en cuenta ES86 2085 5200 8403 3261 4041 especificando en el concepto su nombre y la clase magistral a la que asiste: Código Weiss23. Debe enviar a administracion@csma.es los siguientes datos: Nombre, Apellidos, DNI, Teléfono de contacto, dirección de Correo Electrónico y el Justificante del pago.

.

Was born in 1961 in Basel (Switzerland). Marcus Weiss studied classical saxophone at the Musikhochschule Basel with Iwan Roth and with Frederick L. Hemke at Northwestern University of Chicago.

He has contributed to the developement of a new repertoire for his instrument and has premiered many new works for solo saxophone, chamber music or also saxophone concertos. Such composers as Peter Ablinger, Mark Andre, Georges Aperghis, John Cage, Peter Eötvös, Stefano Gervasoni, Vinko Globokar, Georg Friedrich Haas, Toshio Hosokawa, Hanspeter Kyburz, Helmut Lachenmann, Misato Mochizuki, Giorgio Netti, Brice Pauset, Rebecca Saunders, Salvatore Sciarrino, Karlheinz Stockhausen, Mauricio Sotelo and many others wrote pieces for him.

Marcus Weiss plays as a soloist with different european orchestras, he played with such ensembles as Ensemble Modern, Klangforum Vienna, Musikfabrik, ensemble recherche, ensemble contrechamps and other leading ensembles of contemporary music.

He tours with his two chamber groups, TRIO ACCANTO (with Nicolas Hodges, piano and Christian Dierstein, percussion) and the saxophone ensemble XASAX (Paris).

Marcus Weiss is professor for saxophone and chamber music at the Musikhochschule Basel, where he is co-directing a masters program in contemporary music. He was the curator of "Tage fuer neue Musik Zuerich" (new music festival of the city of Zurich) 2014 and also part of "Festival Ruemlingen" since 1991. He regularly teaches at european and american Universities and Conservatoires.

Since 2006 Marcus Weiss is also regular guest teacher at the "Ferienkurse fuer neue Musik Darmstadt" and at the impuls Academy in Graz (Austria).