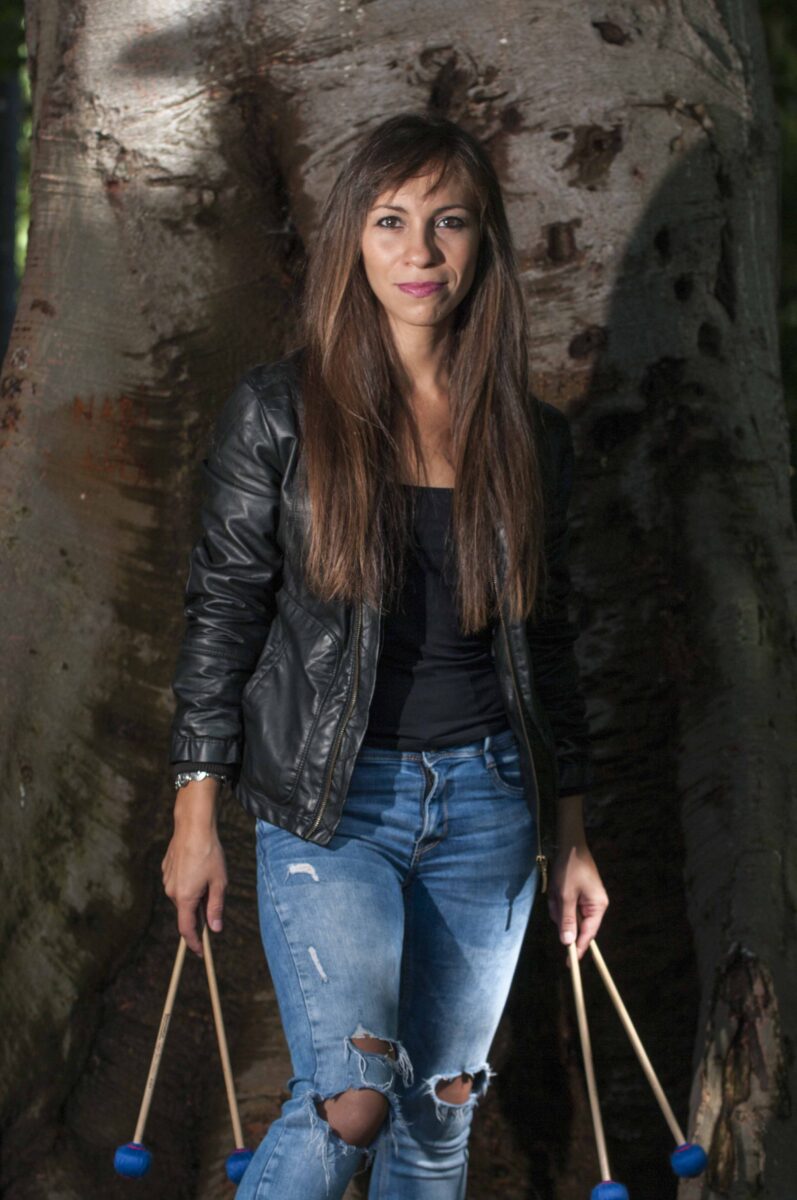 10 Jan

Clases magistrales, Verónica Cagigao, POSPUESTO

El próximo día 18 de enero de 2022, el CSMA acogerá la primera de las Clases Magistrales de Percusión a cargo de Verónica Cagigao. Esta primera magistral se realizará online. El horario será 10:00-13:00. Pueden inscribirse oyentes a través de Zoom para disfrutar de las clases online.

Enlace de inscripción Zoom para oyentes (no se certificará la asistencia virtual a estas clases)

Verónica Cagigao es artista Innovative Percussion, Adams Percussion Instruments y embajadora Southern Percussion.

Actualmente es profesora de percusión en el Conservatorio Profesional de Música de Tenerife y Conservatorio Superior de Música de Canarias, labor que combina con su faceta artística como solista y miembro de diversas agrupaciones musicales. Desde 2019 es directora de Marimba Online, un espacio de formación con más de un centenar de alumnos procedentes de todo el mundo.

En 2010 finalizó sus estudios superiores con Matrícula de Honor en el Conservatorio Superior de Música de Tenerife bajo la tutela de Paco Díaz, timbal solista de la Orquesta Sinfónica de Tenerife.

En 2014 concluyó su especialización en marimba y música de cámara con tres máster realizados en LUCA School of ARTS (Bélgica) con el solista internacional Ludwig Albert. En 2016 cursó una especialización en la universidad de TOHO en Tokio (Japón) con la marimbista/compositora Keiko
Abe. Además, ha completado su formación recibiendo clases magistrales de percusionistas de reconocido prestigio como N. J. Zivkovic, V. Mendoza, Chin Chen Ling, N. Zeltsman, E. Sejourne, N. Woud, J. Putsjens, entre otros.

Ha sido galardonada en diversos concursos internacionales: Giornatte de la Percussione (Italia, 2009), Marimba Universal Competition and Chamber Music (Bélgica, 2011), Premios María Orán 2013 y Premio Injuve de la Creación Joven 2011 (con Tak-Nara Percussion Group).

En su faceta como artista, ha realizado multitud de conciertos alrededor del mundo como solista, con grupos de cámara y orquestas en diversos festivales de España, Portugal, Europa, EEUU, Sudamérica, China, Japón, etc. Cabe destacar su colaboración como solista junto a Keiko Abe y la Orquesta Sinfónica de Tenerife en el Festival de Música Contemporánea FMUC 2016.

En 2011 publicó su primer trabajo discográfico con Tak-Nara Percussion Group. En la actualidad, se encuentra en proceso la grabación de su CD como solista, Wood that Sings.